There isn't a single person, community or brand that hasn't felt the impact of 2020 in some shape or form. The events at the turn of the decade have instilled a heightened level of uncertainty in generation groups that were already deeply anxious about the future.

Political instability, social unrest, and a poor environmental outlook were already brewing — causing an undercurrent of fear, particularly in the millennial generation and Gen Z. These emotions have been exacerbated with the unprecedented, far-reaching effects of COVID-19.
As the events of the year tipped the scales and caused people to truly take stock and reassess what matters to them, a new consumer has emerged. These deep-seated drivers influence how consumers spend their time, the brands they connect with and ultimately, how they spend their money.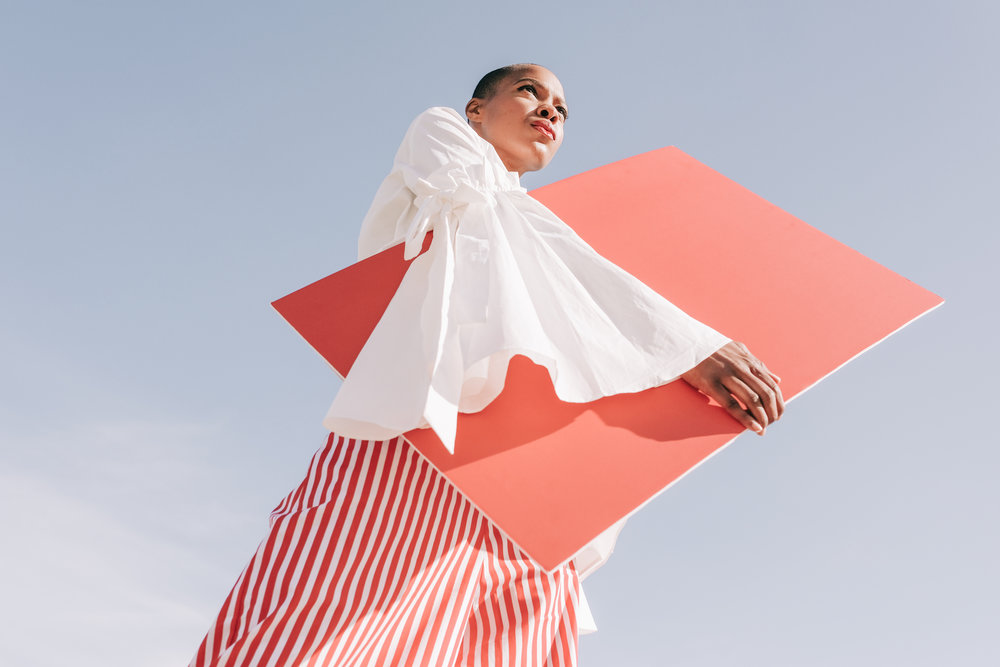 Photo by Diane Villadsen for Treasure Island Fashion
A DESIRE FOR CONNECTION AND AUTHENTICITY

Before the pandemic, anxiety and fear were already defining our generation. A report by WGSN found that 69% of adults are concerned about the impacts of the coronavirus pandemic, both on their overall mental wellbeing and their financial future (Manton, H. 2020). These emotions have flipped the switch and put us in our most primal state: survival mode. In a bid to counteract anxiety and nourish their emotional needs, consumers are turning to brands to offer authentic connections with others and the world around them. Authenticity, joy, connection, self-development and expression are a priority for the New Consumer in this context, and the brands that tap into this will build lasting, genuine relationships with their audience. From an experiential standpoint, this desire has shaped event design both in the virtual and physical space. From playing with purpose to happiness-focused experiences, brands and designers are exploring new ways to parlay mood-boosting communication into long-term strategies. During the pandemic, a number of brands experimented with new ways of helping consumers remain connected whilst also incorporating social distancing. In Spain, Barcelona's Gran Teatre del Liceu opened their 2,292-seat concert hall to thousands of plants in a live-streamed concert. The plants were then donated to healthcare workers at the Hospital Clinic of Barcelona.
Gran Teatre Del Liceu
This symbolic act was created to defend the value of art, nature and music, keep people connected to the theatre from afar, and give back to those on the front lines during this challenging moment in time. LMNTS Outdoor Studio is another great example of fostering connection and community. Recognising the value of physical exercise to quell feelings of anxiety, Toronto-based fitness brand set up 50 private, clear domes, which allow people to work out in classes and maintain social distancing at the same time.


LMNTS Outdoor Studio
CONSCIOUS CONSUMERISM IN LINE WITH PERSONAL AND GLOBAL VALUES

Beyond fear, consumers — particularly the swelling Gen Z — are realising their power and harnessing it to mould a world that aligns with their values and beliefs. There's no more poignant example of this than the overwhelming response to George Floyd's death, which ignited a new wave in the global #BlackLivesMatter movement, despite racial injustices plaguing the US, Australia and beyond for hundreds of years. This directly plays into the conscious consumerism movement. It's no longer just about the product — The New Consumer expects brands to take a public stance on important issues, and actively aligns themselves with brands that uphold their values for environmental and social responsibility. Today, more than 62% say they would be more likely to purchase from companies they feel are doing good for society, and a third would even be willing to pay a premium for this. Brands who gain the most cut-through with this consumer are the ones that focus on creating meaning for consumers, as well as value. Brand allegiance in the new world goes beyond providing good 'stuff' — it's about all of the things in between and surrounding a brand. Consumers are holding a magnifying glass to what businesses stand for, and what they are doing for society.
Always the innovator, Nike stands out in this regard. The brand has always been vocal on social issues, and the Move to Zero campaign represents its journey toward zero carbon and zero waste. As part of this campaign, Nike hosted the Miniswoosh x Nike workshop: an online event that invited participants to create their own hydration vest using materials they had at home. In line with its commitment to sustainable fashion, every element of the set was built with the eco-friendly ethos in mind, from natural wood and reboard to the Nike Move to Zero pinwheel.



Miniswoosh X Nike
Puzzle start-up Jiggy Puzzles also encapsulates the conscious consumerism message perfectly. The brand is auctioning off one-of-a-kind puzzles to raise money for pandemic-related relief efforts, while simultaneously supporting emerging female artists.⁠⠀


Jiggy Puzzles
ACCESSIBILITY AS THE NEW SOCIAL CURRENCY
In 2017, the motto 'collect memories, not things' was the global mantra as consumers sought to fill their lives with exciting experiences and money-can't-buy moments. At the turn of the century, accessibility is the new wealth as access to services from healthcare to travel, food, fashion and fitness become more limited in light of the pandemic. Brands that offer consumers this coveted access to services, be it through virtual experiences or completely reimagined offerings, will be rewarded with customer engagement and lasting loyalty. In China, 'Smart Hotels' are experiencing a new wave of tourists in the contactless era — and amassing a loyal following as a result. FlyZoo Hotel in Hangzhou offers a completely autonomous travel experience, giving consumers access to the joys of travel and simultaneously alleviating OH&S concerns. Guests book via online travel agencies or through the hotel's app, then check-in with facial recognition before robots guide them to their rooms. Inside each hotel room, curtains, air conditioners, TV and lighting are automated.



Fly Zoo Hotel
Closer to home at Studio Messa, we recently partnered with American Express to launch the American Express Shop Small delicious. Nights In. Food and beverage retailers were some of the most affected by the pandemic, and lockdown measures also left consumers longing for the nostalgia of dining in restaurants. The content series drew awareness for local restaurateurs who have adjusted their offerings during the pandemic, before inviting viewers to order a curated dinner box from the restaurant and share in a virtual dinner with delicious. Editor-in-Chief Kerrie McCallum, delicious. drinks guru Merrick Watts, and the restaurant chef.
To help brands navigate the new landscape, we created The New Consumer Report — a 30-page downloadable PDF that explores the trends shaping consumer behaviour. Access your copy here.